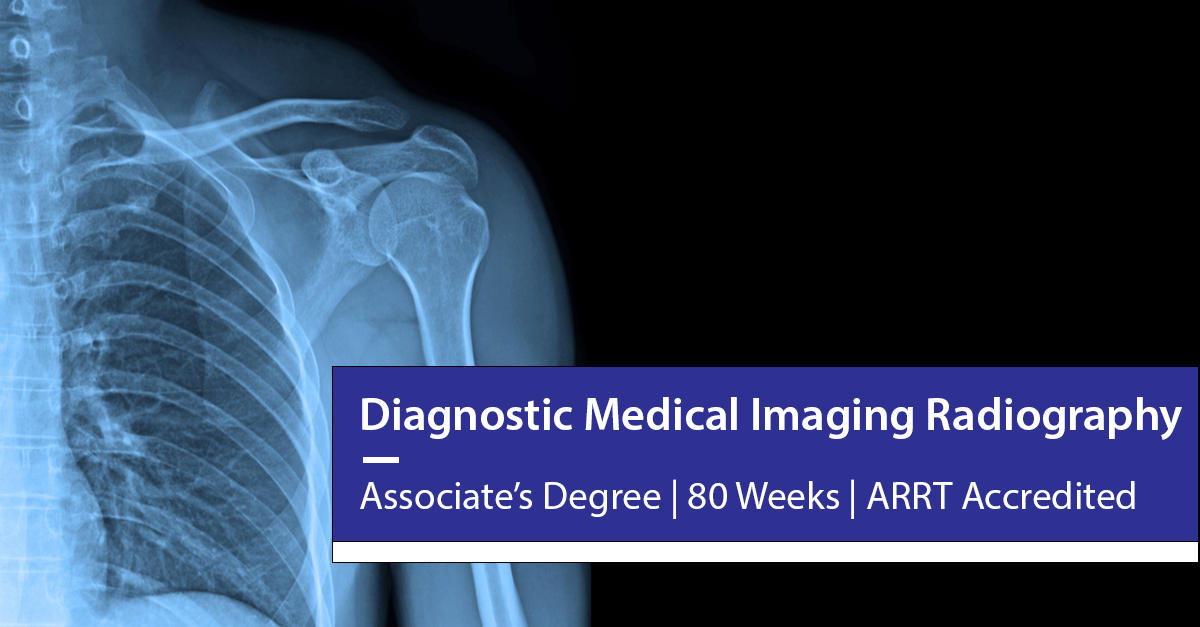 Midwestern Career College is excited to announce the launch of its newest healthcare degree, the Associate of Applied Science in Diagnostic Medical Imaging Radiography. This two-year program is designed for students who plan to learn more about radiography and become a professional in the health care field. The official launch date is a course start of October 26, 2020 for the Fall 2020 cohort at the Naperville Branch Campus. A second cohort will start January 2021 at the Chicago Campus.
Diagnostic Medical Imaging Radiography involves the administration of X-rays, gamma rays, or other ionizing radiation to produce images of the human body for diagnostic purposes. Radiographers take X-rays (radiographs) and perform a variety of diagnostic imaging procedures. The images are used to carefully diagnose illness, disease and injury.
MCC found radiography a natural choice when seeking to extend its range of healthcare programs, which also include Magnetic Resonance Imaging (MRI) and Diagnostic Medical Sonography (DMS). MCC's Radiography program is designed for both new students seeking to enter the healthcare profession, and students who may already have medical imaging experience such as MRI or DMS graduates who wish to add to their certification and professional options.
Students completing the program are eligible to sit for the Registered Radiography Technologist certification by the American Registry of Radiologic Technologists (ARRT). They may also apply for Illinois license in Accreditation in Medical Radiography by the Illinois Emergency Management Agency (IEMA). 
The program is fully accredited by ARRT, and is also eligible for Title IV Federal Financial Aid for those who qualify.
For more information about the AAS in Diagnostic Medical Imaging Radiography, see the program page at or contact MCC Admissions at 312-236-9000 x 1 or admissions@mccollege.edu.