A Message from an MCC Grad: "It's Never Too Late"
Student Success Stories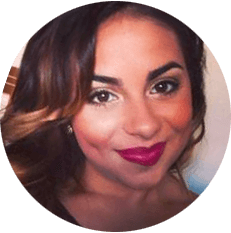 Using the tools provided to me by Midwestern Career College, I have accomplished things in my field that were beyond any of my expectations. Now I'm returning to Midwestern to continue my education. I know that the courses offered will be in arranged in a way that's easy to understand and succeed in, both in and outside the classroom. – Venessa Gonzalez, Sonography Technician

I studied in MCC's Vocational English as a Second Language program prior to being accepted at University of Illinois Chicago's master of arts program in public health. MCC's Vocational English as a Second Language program has devoted, knowledgeable teachers who challenge students and encourage you to work harder. The program has flexible schedules that I really appreciated. – Carla Pinto, MD

I loved MCC's Associate of Applied Science in Magnetic Resonance Imaging (MRI) Technology program. It challenged me to expand my mind, to think outside the box and to grow my potential. By studying MRI technology, I'm now able to help people who are sick, to see what's going on inside their bodies, and to have a positive impact on their well-being. – Devonna Taylor, MRI Technologist

Being a student at MCC filled me with knowledge, intelligence and skills I needed to start my career as a medical assistant. — Suhi Garcia, Medical Assisting, Certified for Phlebotomy
If you are considering dialysis technician as a career, you're probably shopping around to find the right school to get you where you want to be. There's a lot to consider, from programs to clinicals to certification. We recently asked the Karen Magnaye, interim program director for Midwestern Career College's Dialysis Technologist Training Program, what people should take into account when researching dialysis schools. Read more
Are you considering becoming a CNA, phlebotomist, home health aide or caregiver? These short programs can be a great foot in the door to a healthcare career. But you can advance your career faster by becoming a medical assistant or dialysis tech. We're now enrolling for January and February 2019. Financial aid is available to those who qualify.
In February 2018, Midwestern Career College signed a clinical affiliation agreement with Fresenius Medical Care, a premier dialysis provider. Covering 285 Fresenius locations in Illinois, Indiana and Ohio, this agreement will enable MCC students to utilize their clinical skills as dialysis technologists in a real-world environment. Read more
ARRT Recognition
The American Registry of Radiologic Technologists (ARRT) recognizes Midwestern Career College's Associate of Applied Science in Magnetic Resonance Imaging (MRI) Technology and Associate of Applied Science in Diagnostic Medical Sonography programs as approved educational programs for ARRT's magnetic resonance imaging and sonography certification and registration respectively. Graduates of these programs are eligible to sit for ARRT's certification exam respective to each field. You can find MCC's listings on the ARRT website here.
Each year MCC hosts career fairs at its main campus in downtown Chicago so its students and graduates may connect with healthcare employers. Read more

Midwestern Career College is proud that it has earned the 2017 Military Friendly® School designation by Victory Media, publisher of G.I. Jobs®, STEM Jobs℠, and Military Spouse. Read more