Graduation is coming! Your months and years of hard work are now paying off, as you complete your studies and embark on your career. We want to send you off with an event that you will remember for the rest of your lives as our way of saying thanks for trusting MCC to be your education partner.
When Is Graduation?
Sunday, August 6, 2017, from 3:00 p.m. to 4:30 p.m.
Where Is Graduation?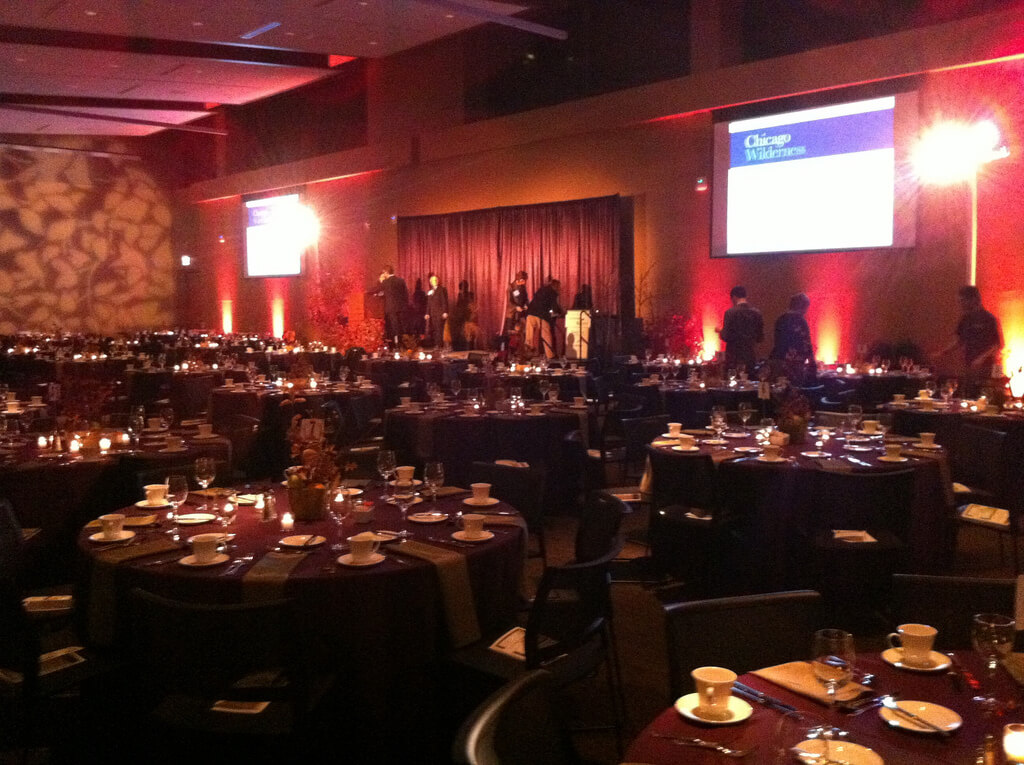 This year, our graduation ceremony will be held at Loyola University Chicago's Sister Jean Schmidt Ballroom in the Damen Student Center at  6511 N Sheridan Rd, Chicago, IL 60626.
Modern in layout and design, the Sister Jean Schmidt Ballroom is one of Loyola's newest venues, located in the Damen Student Center on the second level.
Important Dates
Friday, July 14: Deadline to RSVP, request tickets, provide cap and gown size, and pay graduation fee.
Tuesday, July 25 to Friday, July 28, from 10:00 a.m. to 5:00 p.m.: Daily cap-and-gown fittings at our campus in Chicago at 100 South Wacker Drive. Be sure to indicate your reservation date on the RSVP form.
Sunday, August 6 at 3:00 p.m.: Commencement
Payment Information
MCC's graduation fee is $75 and covers the cost of three tickets, cap and gown and diploma.
Each student is eligible for a maximum of six tickets. Three free tickets are included with the graduation fee. Up to three additional tickets may be purchased at a cost of $15 each.
If you are paying your graduation fee and requesting:
one, two or three tickets, then pay $75
four tickets, then pay $90
five tickets, then pay $105
six tickets, then pay $120.
If you would like to purchase more than six tickets, we will make any extra tickets available on Monday, July 24.
Payment Deadline
Payment for the graduation fee must be received by Friday, July 14. You can pay online or by check or money order. Checks and money orders should be delivered to the front desk at your campus or should be mailed to your campus.
If you are purchasing extra tickets online, make sure to write that in the payment notes. You can select "Event: Graduation student fee" and pay for the fee and extra tickets at the same time.
What Do I Need to Do?
RSVP: RSVP before Friday, July 14.
Order cap and gown: Include your gown size on the RSVP form. (Sizing instructions are on the RSVP page.)
Pay graduation fee: Please pay the $75 graduation fee by the RSVP deadline of Friday, July 14. Students who do not pay by the deadline will not be guaranteed a cap and gown for the graduation and will not be allowed to walk in the commencement.
Request tickets: Each graduate is eligible for three guest tickets included in the graduation fee, but may request up to three additional tickets. Indicate on the RSVP form how many tickets you wish to receive. Additional tickets cost $15 each. Graduates should not count themselves in the number of guest tickets they request. If you are bringing three people, then you would request three tickets. Infants and small children do not need a ticket if they will be sitting on someone's lap.
Be fitted for cap and gown: From July 25-28, 2017, come to MCC's downtown Chicago campus between 10 a.m. and 5 p.m. to be fitted for your cap and gown.
Prepare for photos: When you come to your cap-and-gown fitting, please be ready to have your picture taken. We are assembling a slide show for use at graduation, and we want your picture in your cap and gown to proudly display your image during the event.
Provide us with your favorite photos: We're preparing a slideshow of photos for presentation during the graduation ceremony. If you would like to share some of your favorite MCC memories, please submit images to Naomi at nozarowski@mccollege.edu.
Attend the ceremony! At your cap and gown fitting, we will provide you with specific instructions for seating, lining up and walking during the commencement ceremony.
Questions?
Please contact Naomi Ozarowski, Marketing Manager, at (312) 236-9000 x1018 or by email at nozarowski@mccollege.edu.
Our Guest Speaker
Neli Vazquez Rowland, Co-Founder and President, A Safe Haven Foundation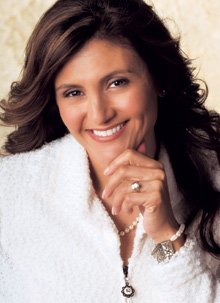 Founded in the 1990s by Neli Vazquez Rowland and her husband Brian Rowland, A Safe Haven embarked on a journey that has resulted in the transformation of the lives of thousands of people from social and economic crisis to sustainable self-sufficiency.
A Safe Haven is lauded by business, academia and public policy leaders as one of the most innovative social business enterprise models in the world. A Safe Haven is a game changer in the field that has lacked innovation. A Safe Haven is frequently recognized by many stakeholders and industry leaders for successfully addressing the root causes of poverty and homelessness in a sustainable manner.
Today, A Safe Haven is a unique vertically integrated ecosystem that is hybrid of not-for-profit and for-profit social business enterprises. These enterprises are able to successfully allocate resources and create sustainable revenue models that produce visible and measurable results in breaking the cycle of poverty and homelessness.
Safe Haven's models are founded on the belief that if the private and public sector combine the resources of our available time, talent, and treasure, together we can eradicate poverty and homelessness. A Safe Haven has invested in aligning private donors; government contracts and commercial enterprise's to address the social issue of poverty and homelessness.
Neli will share her story of how frustration with a system fraught with fragmented services and gaps in funding led to the creation of the A Safe Haven model. She will discuss how social responsibility and social enterprise models can create new sources of funding, how public and private partnerships can be formed to overcome barriers and unlock limitless potential in transforming the lives of tens of thousands of lives trapped in poverty systems, and how A Safe Haven has successfully channeled resources and services that consistently result in positive outcomes and beneficial social impact. Neli will share her aspiration to influence a paradigm shift in the way our nation addresses the root causes of poverty, a shift focused on aligning all our resources with solutions-driven models.