Graduation is coming! Your months and years of hard work are now paying off, as you complete your studies and embark on your career. We want to send you off with an event that you will remember for the rest of your lives as our way of saying thanks for trusting MCC to be your education partner.
When Is Graduation?
Friday, November 11, 2016, from 5 p.m. to 9 p.m.
Depending on how many people RSVP, we will either have one graduation session or two, both of which will take place between 5 and 9 p.m. Once the RSVP period ends, we will announce whether there will be one or two sessions and at what time they will take place.
Guest Speaker
Debra G. Wesley, Founder and President of Sinai Community Institute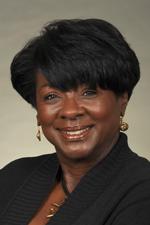 Debra G. Wesley is the founder and president of Sinai Community Institute (SCI), a health system-based social services organization with 25 programs and over 25,000 client visits per year. She is also Sinai Health System's executive vice president for community outreach.
Ms. Wesley, a masters-trained social worker (Jane Addams College of Social Work, University of Illinois at Chicago), has developed innovative, community-based programs that have received national recognition. She facilitated the incubation of the North Lawndale Employment Network and served for five years on its Board of Directors. She is a member of the Legacy Charter Elementary School Board of Directors; member of the Westside Association for Community Action Board of Directors; member of Governor's Community Support and Advisory Council, and recently completed four years as a member of the Board of Directors for Young Women's Leadership Charter School. She is chair of the Latino Alzheimer's Foundation; a member of the board for the Deal Foundation (serving urban youth who are college-bound), and a board member for the Barbara Bates Foundation. She is also a Denali Initiative Class II Harvard University Social Entrepreneurial Fellow.
Where Is Graduation?
This year, our graduation ceremony will be held at 1871 in Chicago's Merchandise Mart, located at 222 W. Merchandise Mart Plaza, Room 1212.
Founded in 2012, 1871 was created to support Chicago's digital startup and entrepreneurial community. Today 1871 is the home of more than 400 early-stage, high-growth digital startups. Its event space offers a versatile, energetic, and unique venue for your graduation ceremony.
Important Dates
What Do I Need to Do?
Order cap and gown: Include your gown size on the RSVP form. (Sizing instructions are on the RSVP page.)
Pay graduation fee: Please pay the $75 graduation fee by the RSVP deadline of Wednesday, October 19. Students who do not pay by the deadline will not be guaranteed a cap and gown for the graduation and will not be allowed to walk in the commencement.
Request tickets: Each graduate is eligible for two guest tickets, but may request up to four guest tickets. Indicate on the RSVP form how many tickets you wish to receive. If additional tickets are available, we will contact graduates the week before the event. Additional tickets will be available on a first-come, first-serve basis only. Graduates should not count themselves in the number of guest tickets they request. If you are bringing two people, then you would request two tickets.
Be fitted for cap and gown: From November 3-5, 2016, come to MCC's downtown Chicago campus between 10 a.m. and 5 p.m. to be fitted for your cap and gown.
Prepare for photos: When you come to your cap-and-gown fitting, please be ready to have your picture taken. We are assembling a slide show for use at graduation, and we want your picture in your cap and gown to proudly display your image during the event.
Attend the ceremony! At your cap and gown fitting, we will provide you with specific instructions for seating, lining up and walking during the commencement ceremony.
Questions?
Please contact John Whitman, Senior Director of Marketing, at (312) 236-9000 or by email at jwhitman@mccollege.edu.