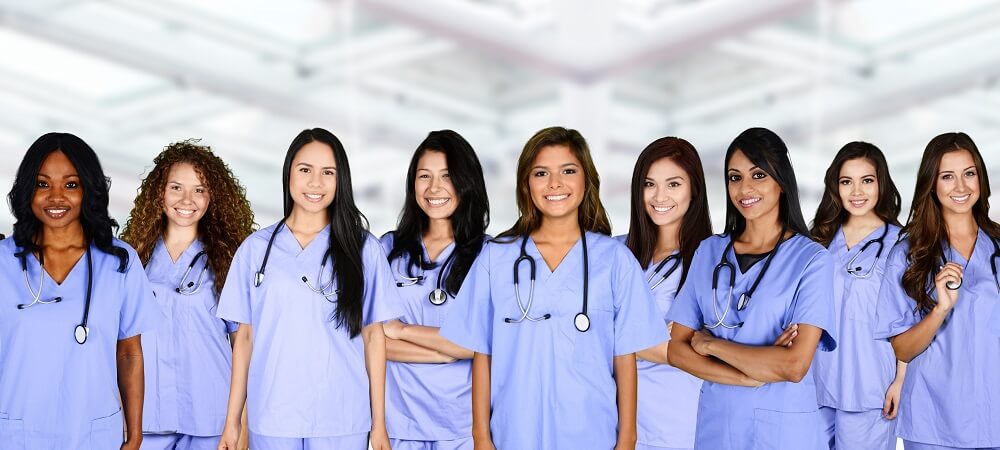 So you want to be a CNA? That's good! Lots of people start their healthcare careers as CNAs. However, you may want to consider Medical Assisting as well. Here's why:
Job Opportunities
CNAs generally work in nursing homes or hospitals. Medical Assistants can work in hospitals, doctor's offices, or nearly any other medical facility. Because the role is so versatile, Medical assistants are some of the most in-demand members of the healthcare team.
Certifications
CNAs only get one certification: CNA. Midwestern Career College's Medical Assisting program prepares students for multiple certification exams in three disciplines: phlebotomy, electroencephalography (EKG/ECG), and medical assisting. MCC's curriculum is structured so you can get certified in phlebotomy and EKG before you even finish the program, giving you a chance to start working in healthcare right away.
Get One Step Ahead
Beginning your healthcare career can be intimidating, and CNA seems like a logical first step. If you think about your career as a ladder, CNA would be the bottom rung. Why not climb an extra one up at the start? Medical Assisting is just that. Because jobs for medical assistants are so varied, you can easily maneuver from medical assisting into a wide range of further advancements. You could go into medical imaging, surgical technology, or lots of other things, and your experience as a medical assistant will make you a much more qualified candidate that employers will love.
And you might as well take the extra step now, instead of later. Lots people come right back to school within a year or two of becoming a CNA because of…
CNA Burnout
CNAs have a hard and often underappreciated job. After a certain amount of time spent "toileting", many decide to return to their education seeking something else, like medical assisting. Here at Midwestern Career College, we find a lot of our students are CNAs. So why not skip being a CNA and go straight for Medical Assisting?
Classes start September 2020!
We are currently enrolling for the September 2020 start of our Medical Assisting program in Chicago, Blue Island and Naperville. If you'd like to learn more, call (312) 236-9000, email admissions@mccollege.edu, or fill out our online form today to receive a brochure and more information.