Chicago is a city that was designed for walking and exploring! It does offer plenty of free (or super cheap) options, especially in the summertime when festivals, parades, and other activities are added to the things-to-do calendar. If you are looking to take some great photos, spend time with your friends or roommates, or for an educational solo day, you'll never be too new in Chicago, and especially if you're going to these five emblematic (and free) places in this city.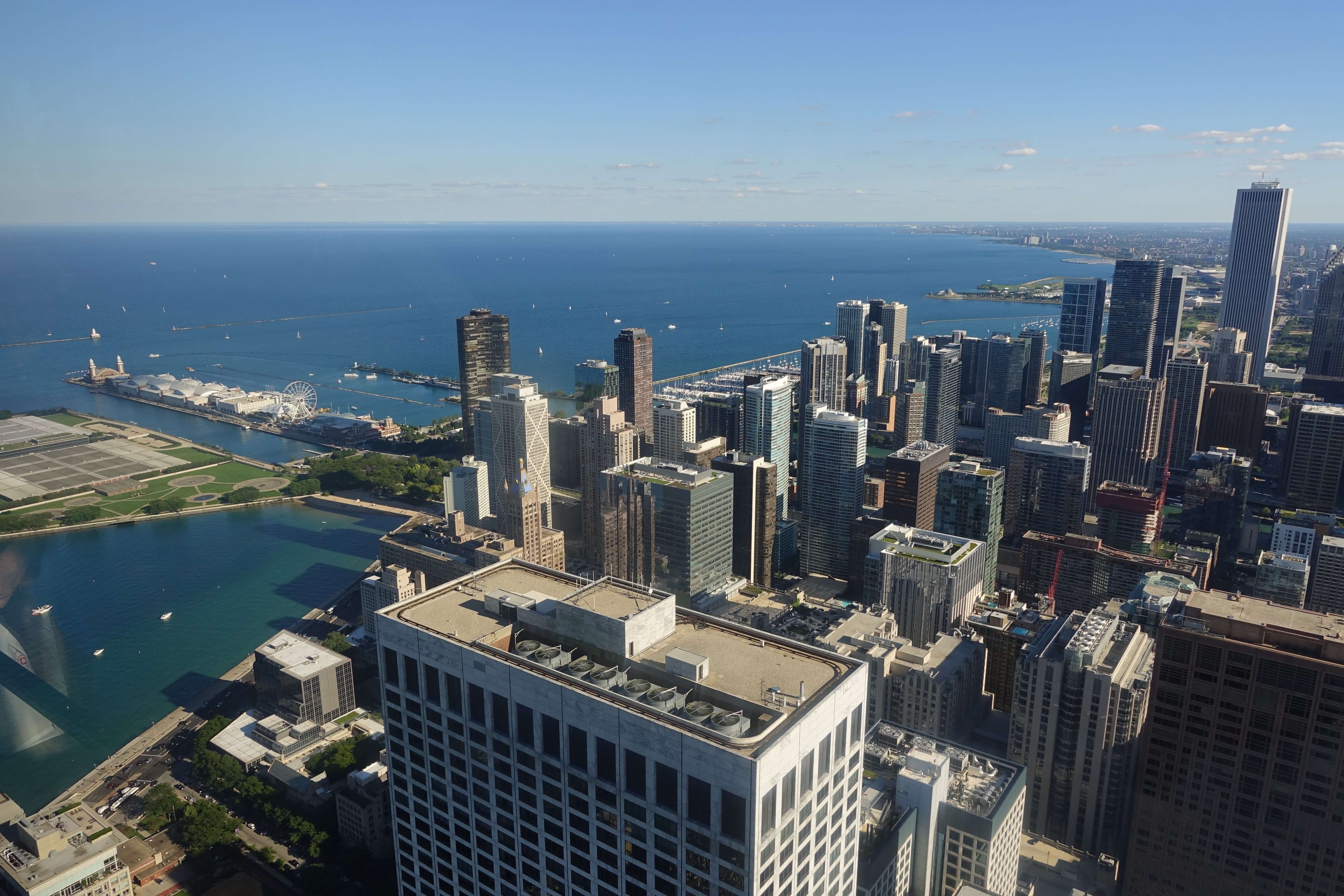 1. Millennium Park
One of the most popular tourist sites in Chicago, you can see the skyline reflected in the Cloud Gate, aka The Bean, which won't make you feel the least bit tired of being there. Also, Millennium Park is not only The Bean, the park covers a 24.5-acre (99,000 m2) section of northwestern Grant Park (which hosts every year the famous music festival Lollapalooza). Besides the Cloud Gate, the Jay Pritzker Pavilion, which is the centerpiece of Millennium Park, plays movies and offers concerts for free every summer, imparting culture under the stage that is framed by curving plates of stainless steel. The back part of the park is huge, with a kids' playground and an extensive land for picnics. If you by any chance have ice skates, Millennium Park offers a free rink that you may use from November to early March ($12 all day rental if you do not have the skates) All year-round fun, no matter the weather!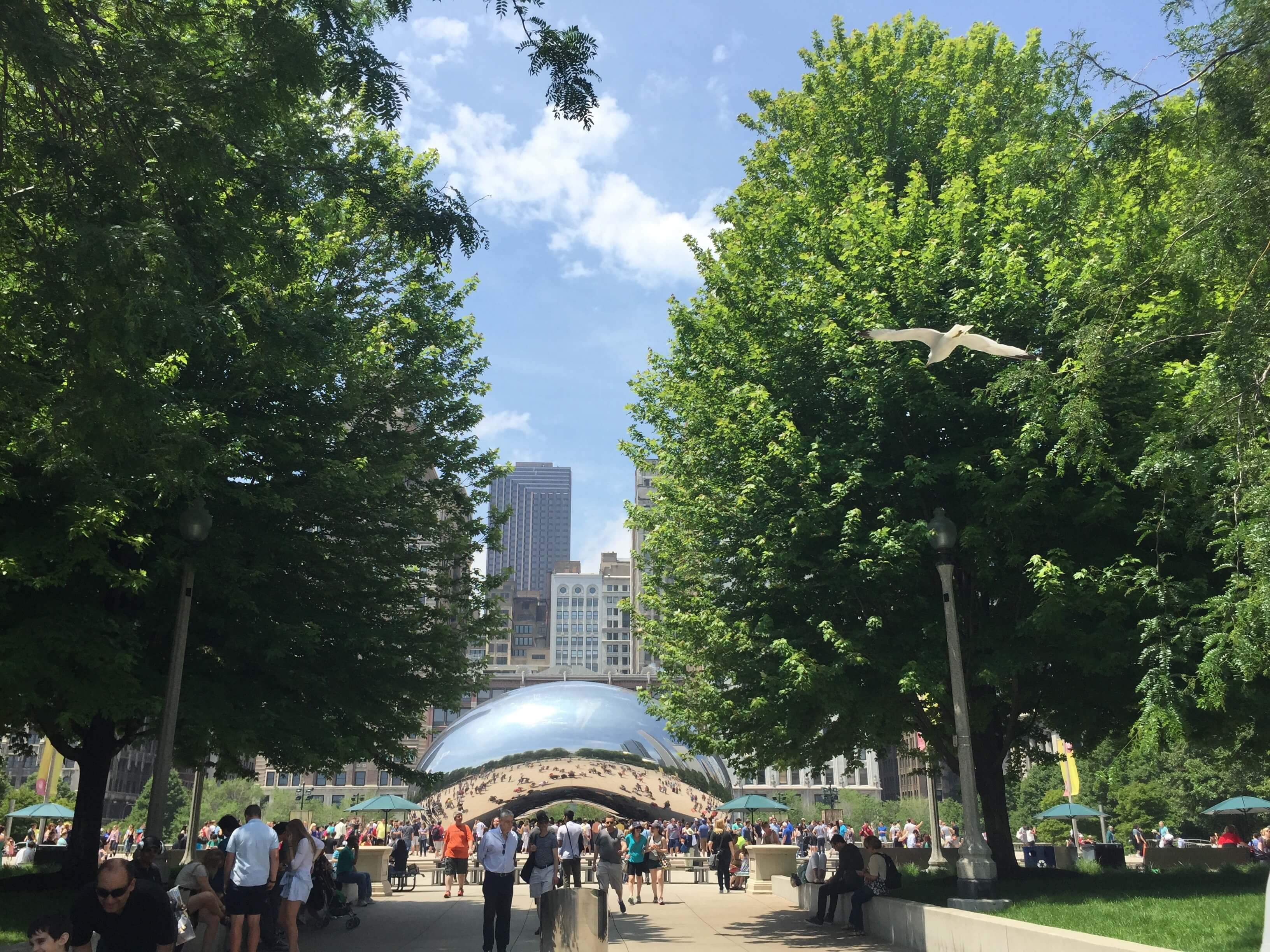 2. Lincoln Park Zoo
Just a few Zoos in the U.S are free, and Lincoln Park Zoo is one of them. The Lincoln Park Zoo is home to many animals from a wide variety of species, including about 1,100 animals from more than 200 species. There are 10 major exhibits and a nature boardwalk with a good view of the city. Whether you like animals or not, you will find the zoo interesting! Plus, if you feel you want to collaborate with the maintenance of the zoo, buying anything from the gift shop will help!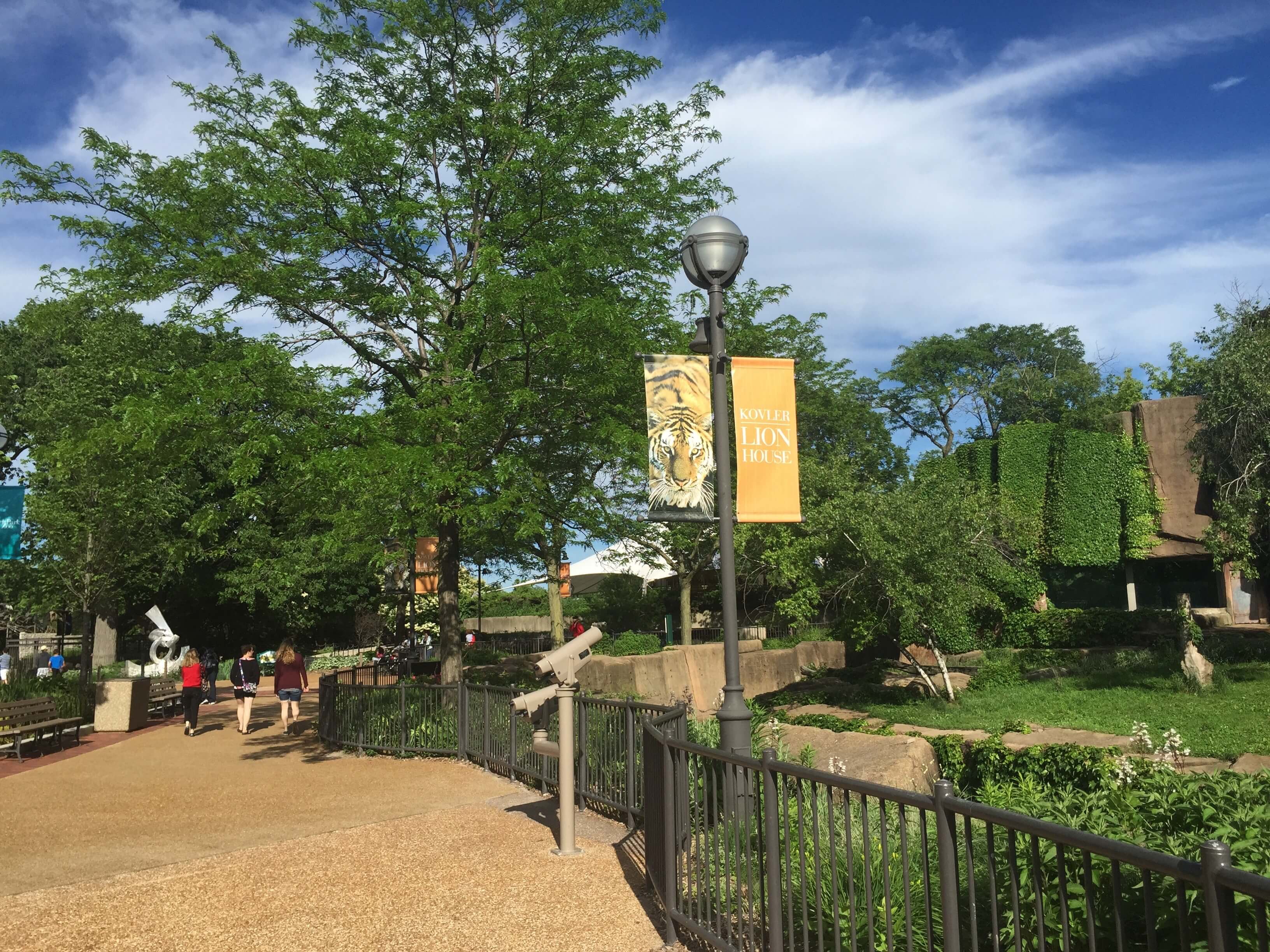 3. Navy Pier
It's on the lakeshore, and many boats can be seen. The main attraction at Navy Pier is the Ferris wheel, which is nearly 200 feet tall and an iconic part of the Chicago skyline and a treasured piece of Chicago cultural history. First on the list of attractions is a trip to Pier Park. There is an 18-hole mini golf course, a carousel, many restaurants, a stage for concerts at night, and a great view of the city. Riding the Ferris Wheel is not free (discount, if you present your student ID, may be applied), neither the boat trips are, but walking around the Pier is. Summer will be a mostly recommended season to go and enjoy all the free Festivals that this location offers.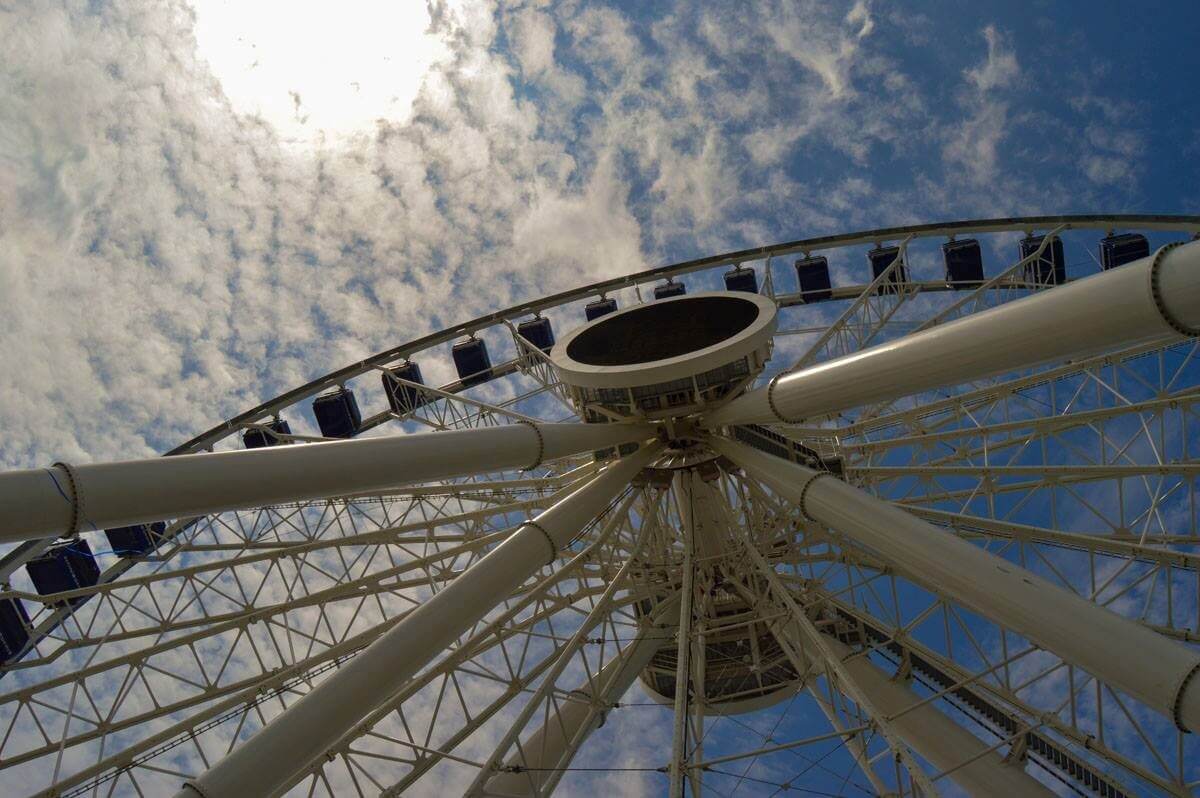 4. Chicago Cultural Center
Considered one of the most comprehensive art showcases in the United States. Taking up an entire city block, the venue presents more than 700 free programs a year, immersed in the humanities. Exhibitions, tours, and galleries are free all year round, but if you feel like you just want to walk inside and be inspired by Greek and Rome architecture, you will be more than welcome to do it. Moreover, free music and dance exhibitions are held in the Chicago Cultural Center every week, so just take a look at its website before visiting and enjoy a dose of culture surrounded with one of the most outstanding pieces of architecture in Chicago.
5. Museum Campus
If you feel like walking outdoors alongside the Lake Michigan while looking at one of the better views of the Chicago Skyline, Museum Campus is the answer. Museum Campus is a 57-acre park located in the South Loop, much more to the east side of the city composed with five of the most attractive places in the city: Adler Planetarium, Field Museum, Shedd Aquarium, Soldier Field and McCormick Place. Even though the places listed before are not free every day, you'll be able to get a free resident entrance with your Student ID on selected days. Also, McCormick Place offers free exhibitions sometimes. Coming back to the free activities, Museum Campus is the perfect place for a walk, or if you want it with a little bit of adrenaline, you may take a run or ride a bike around. You won't regret it, because that Skyline view is breathtaking.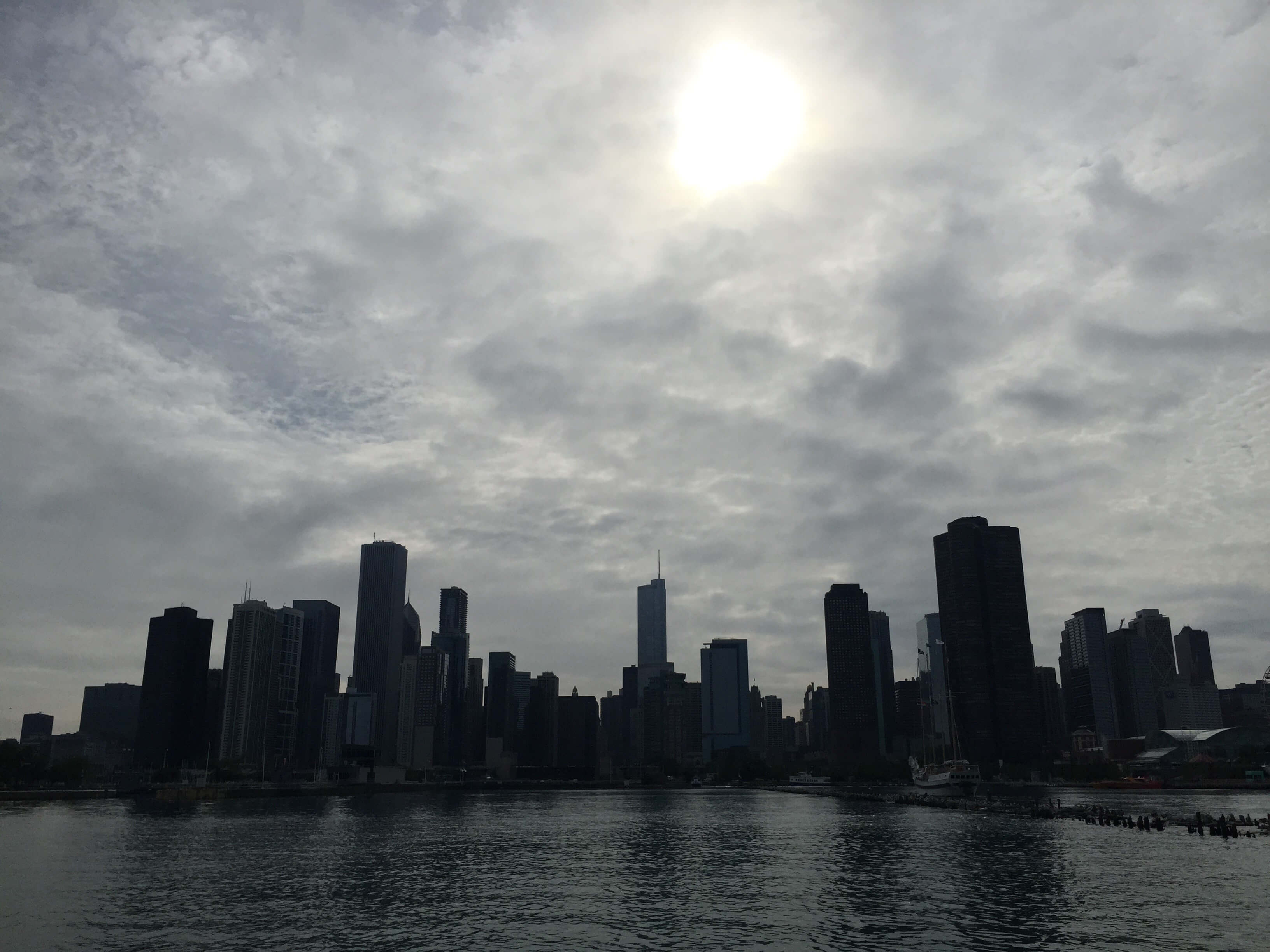 Chicago has endless options if you are looking either for fun or even a relaxed day, just checking all the mentioned above places' websites will help you out to find what is going on in the city the day you decide to go out, However, in Midwestern Career College's social media we post the most exciting and affordable suggestions in order to take advantage of this city and enjoy it as much as you can as an international student. Find us on Facebook as @mccinternational and on Instagram as @mcc.international. Do not forget to tag us in your pictures using the hashtag #IamMCC. We'd love to see you having fun.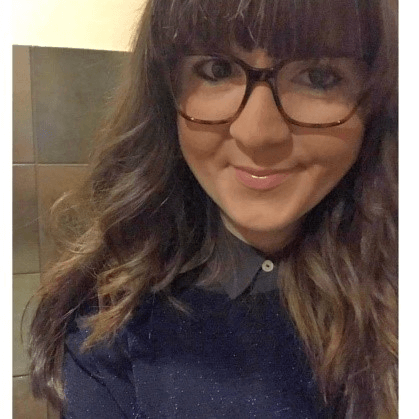 Written by: Stefanie Carpentieri
International Student at Midwestern Career College
Stefanie was born and raised in Venezuela. She has been a journalist since 2014, working in TV, websites, blogging, radio and social media. Photography is her hobby of choice and she's able to use her skills through her position as social media and events coordinator at Midwestern Career College.