Enrollment Now Open
Enrollment is now open for cohorts of healthcare, business and English-language programs. Call us at (630) 536-8679  to learn more about our programs and ways we can help you move forward. Or use the "Request Information" form to the right to submit your request online.
Read more
MCC Naperville Campus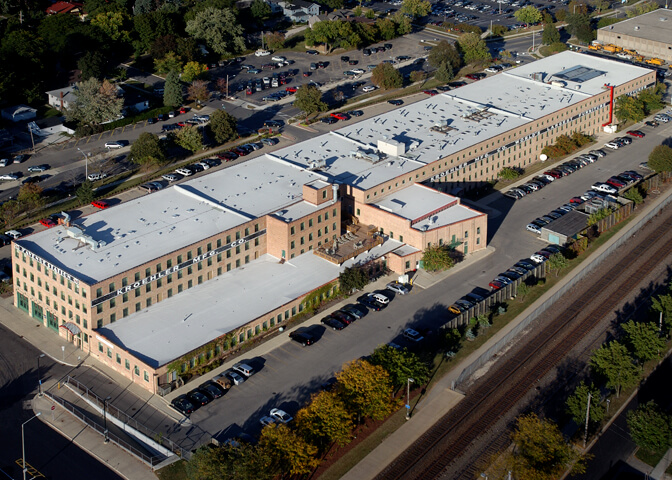 Midwestern Career College has been a member of the Naperville community since January 2013. We are located in the Naperville Historic District at 200 East 5th Avenue, directly across from the Naperville Train Station and a block away from Downtown Naperville. Outside of studying within a historic building, students participate in various events in the Naperville area including the 5th Avenue Station Farmer's Market, Last Fling, RibFest, Oktoberfest, and Kriskindlemart.
Built in 1913 by Peter E. Kroehler, the 5th Avenue Station originally served as a factory for the Kroehler Furniture Company. The company was the largest employer of Naperville residents until it closed in 1978. Today the building is listed on the National Register of Historic Places and houses multiple businesses along with Midwestern Career College.
200 East 5th Avenue, Suite 128
Naperville, IL 60563
Tel: (630) 536-8679
Fax: (312) 277-1007
Email: npc@mccollege.edu
Driving Instructions
From Schaumburg:
Take I-355 S to US-34 W/ Ogden Ave in Lisle. Take the US-34/ Ogden Ave exit from I-355 S.
Follow US-34 W/ Ogden Ave and Plank Rd to 5th Avenue Station.
From Elgin:
Get on US-20 E in Hanover Township. Take IL-59 S to Garys Mill Rd in Winfield Township. Take Purnell Rd, Winfield Rd, Warrenville Rd and N Washington St to 5th Avenue Station.
From Aurora:
Get on I-88 E in North Aurora from N Lake St Follow I-88 E to Winfield Rd in Warrenville. Take the Winfield Road exit from I-88 E Take Diehl Rd, Mill St and W Ogden Ave to 5th Avenue Station.
From Joliet:
Get on I-80 E. Follow I-80 E and I-355 N to Maple Ave in Downers Grove. Take the Maple Ave exit from I-355 N. Continue on Maple Ave to 5th Avenue Station
From Orland Park:
Take W 143rd St, I-355 N and Maple Ave to Charles Ave in Lisle Township
Take North Ave to 5th Avenue Station