Educational Excellence for Career Success
At Midwestern Career College, we are committed to preparing our students for a rewarding career in the healthcare field. We provide courses led by industry-leading instructors and externships for hands-on learning experience. We help you define your career path and help you search for a job after your graduate. We offer life-changing experiences that help our students be the best candidates for healthcare positions.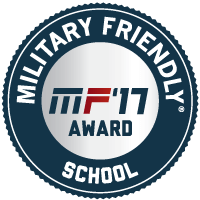 Midwestern Career College is proud to announce that it has earned the 2017 Military Friendly® School designation by Victory Media, publisher of G.I. Jobs®, STEM Jobs℠, and Military Spouse. Read more.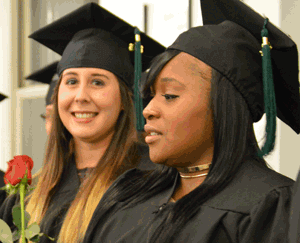 On Friday, November 11, MCC graduates from surgical technologist, medical assisting, dialysis technician, and MRI technologist programs walked the stage of 1871 in a powerful ceremony. Read more.
ARRT-approved MRI and DMS Programs
The American Registry of Radiologic Technologists (ARRT) recognizes Midwestern Career College's Magnetic Resonance Imaging (MRI) Technology and Diagnostic Medical Sonography (DMS) programs as approved educational programs for ARRT's magnetic resonance imaging and sonography certification and registration respectively. Graduates of our MRI and DMS programs are eligible to sit for ARRT's certification exam respective to each field. You can find MCC's listings on the ARRT website here.
Why Students Recommend MCC
If you are considering dialysis technician as a career, you're probably shopping around to find the right school to get you where you want to be. There's a lot to consider, from programs to clinicals to certification. We recently asked Maria Lupascu, CHT, the program director for Midwestern Career College's dialysis technician training program, what people should take into account when researching dialysis schools. Read more.
The Today Show: An Inside Look at Vocational Schools