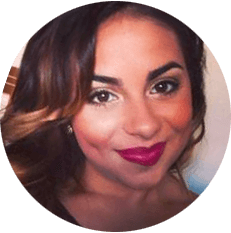 The reason I chose Midwestern Career College in 2012 was because there was no wait when compared with other colleges that offered a Diagnostic Medical Sonography program. In 2012, I'm not sure I knew the impact my choice would have on me.
I was always a good student before coming to Midwestern Career College, but never a straight A student. After choosing a career program I loved so much, along with Dr. Ali's teaching style, it was inevitable. Using the tools provided to me by Midwestern Career College, I have accomplished things in my field that were beyond any of my expectations.
The reason I chose Midwestern Career College a second time, to continue my education, is no longer because of a wait period but because I know I will get the knowledge I need from courses I choose. I know that the courses offered will be arranged in a way that is easy to understand and succeed in, both in and outside the classroom.
Midwestern Career College has taught me so much. Since I have graduated they continue to make improvements. In the past year I have been contacted several times, along with some classmates, to give feedback on how to enhance the program. A school that is concerned about upgrading a program that has already proven successful is a school that truly cares about its students.
The staff at Midwestern Career College has been very helpful in my returning to the school. I met with Ms. Davis one day and expressed my interest in completing another course, and since then she has kept me up to date on the class and has done her best to respond to any of my questions in a timely manner. Dr. Ali continues to be an approachable and friendly face in the hallways, always concerned for how I am doing.
The choice to enroll at Midwestern Career College the first time was a scary one, however the choice to return is an easy one.
Sincerely,
A proud graduate and excited student,
Venessa G., Associate of Applied Science in Diagnostic Medical Sonography