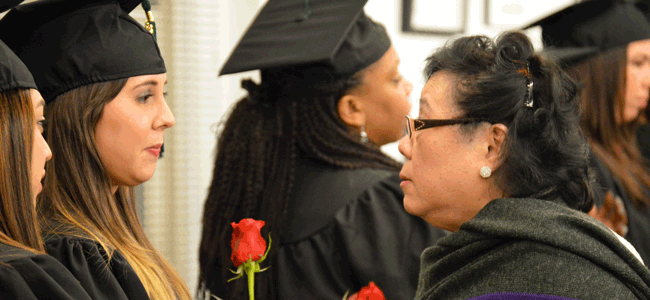 On Friday, November 11, nearly 100 graduates of MCC's Surgical Technologist Training Program, Medical Assisting, Dialysis Technologist Training Program, and Magnetic Resonance Imaging (MRI) Technologist programs received their diplomas at a powerful, emotional ceremony, held at 1871, a hub for high-tech startups in Chicago's Merchandise Mart.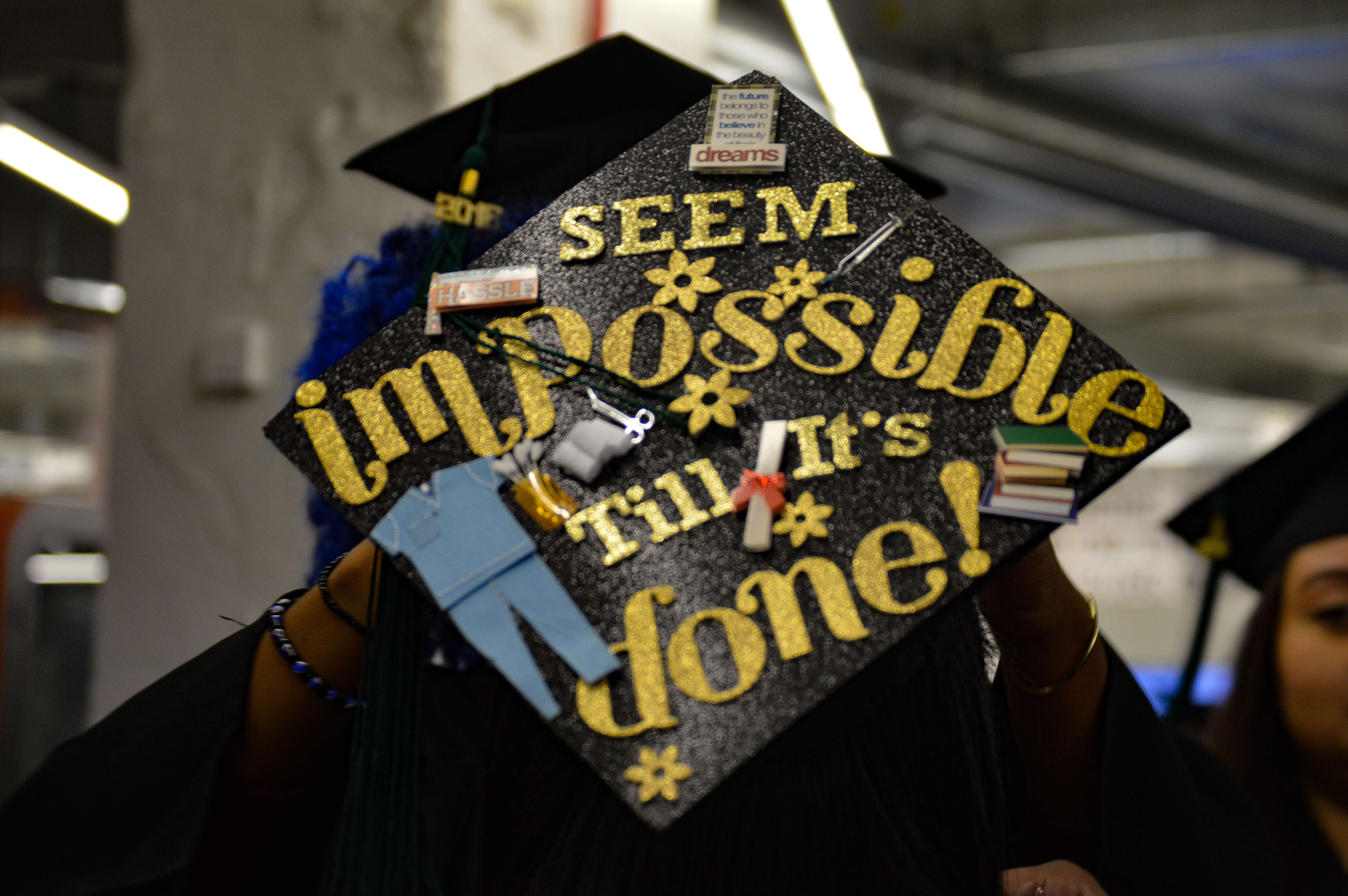 The energy was electric from the moment graduates and their guests arrived. Well deserved pride was on display from the radiant expressions on faces to the creative messages on mortarboards. Whatever path they choose, our graduates will be able to look back on the time and effort they put into their education at MCC and say, "I did it."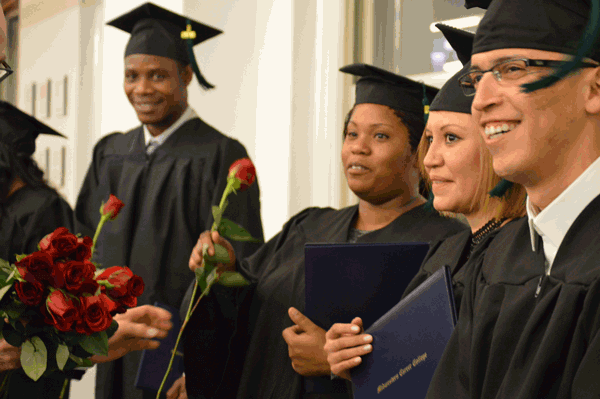 In what quickly became a touching moment, graduates presented red roses as tokens of gratitude to those that helped and inspired them in their journey at MCC. They thanked friends, family, and faculty for their indispensable support. Students, faculty, and staff gave moving speeches about determination on staying the course and persistence in achieving goals
The keynote speaker, Debra G.Wesley, founder and president of  Sinai Community Institute (SCI), gave an impassioned speech tying her personal story to that of each graduate seated listening to her.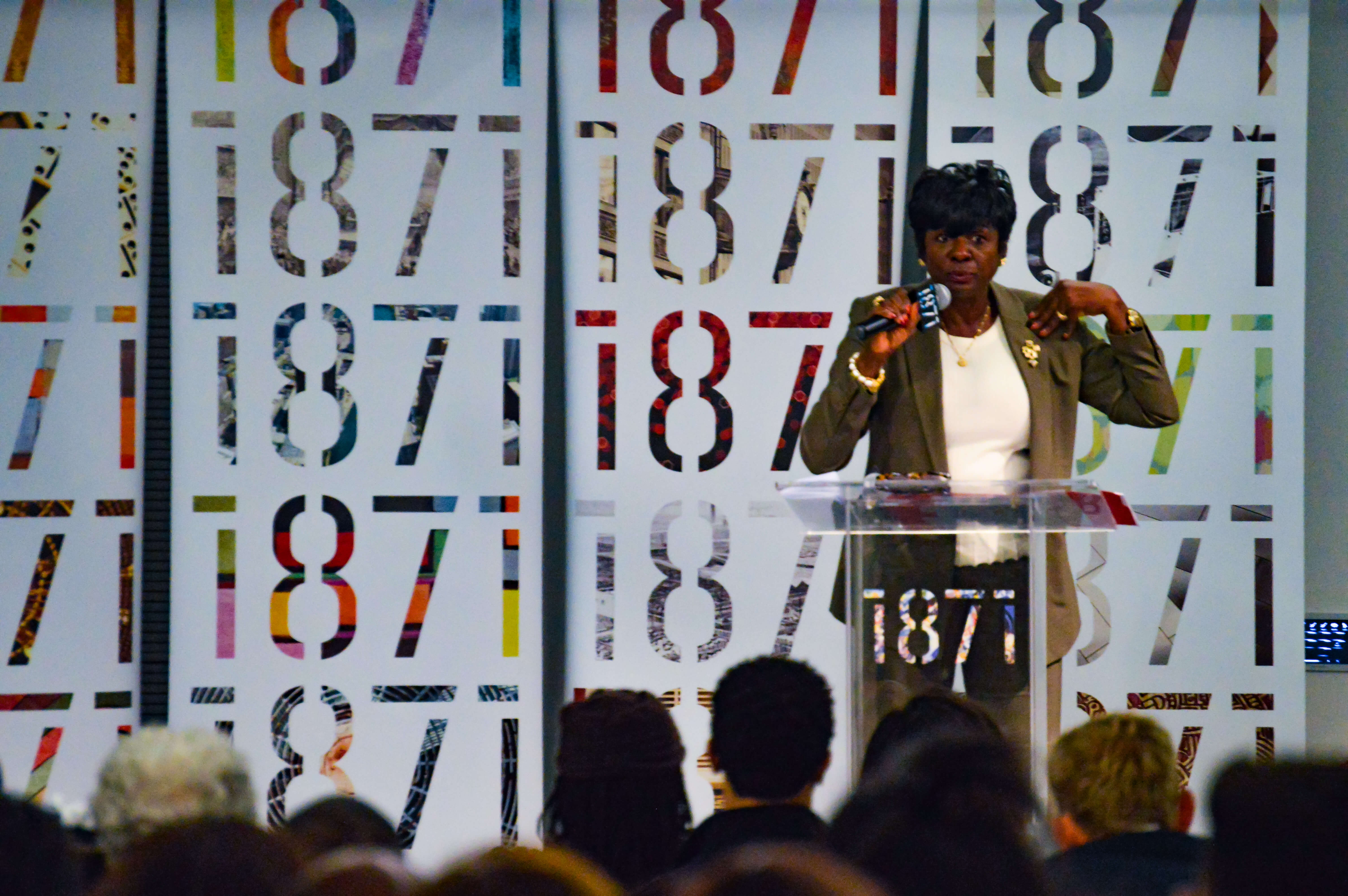 She left the audience inspired and energized to build a better future. Ms. Wesley gave profound advice on how to move forward through adversity, stay focused, and achieve great things. She advised the class of burgeoning healthcare professionals not to forget to "celebrate your success."
The Midwestern Career College 2016 graduation ceremony was truly inspiring. There is no doubt that the graduates will continue to build on what they have learned and strive for ever-greater goals. We can't wait to see where their lives and careers take them.